Foam cutting is not a new approach to manufacture signs. Mainly, it consists of a simple appliance using hot wire. In this way, the heat melts the material along the shape contour. Easy and practical, this technology finds its new form using easy PC software control. Here comes the Obelisk foam cutter, a computer software-driven machine. Till now, its capabilities were not well-known.
But there are thousands of new applications which make it a more useful tool than ever.
Consequently, we are going to mention a few of them, thus describing a perfect working solution for many entry-level and professional sign makers.
Pros and cons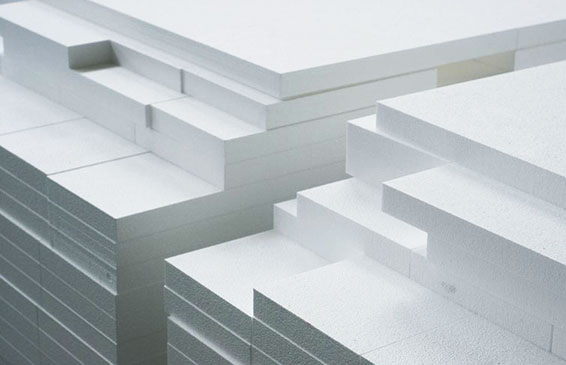 Above all, styrofoam is extremely light, transportable and inexpensive. Block sizes are relatively large, thus enabling to make big signs and forms.
On another hand, it is quite delicate. Foam easily breaks into crumbs. Therefore, until recently it was not the favorite material for signs.
In its traditional form, the surface cannot be well cleaned and also, it cannot endure severe outdoor conditions. Moreover, its transportation carries the risk of breakage.
How to make foam strong and durable
Covered with polyurethane, styrofoam surface becomes hard, robust and long-lasting.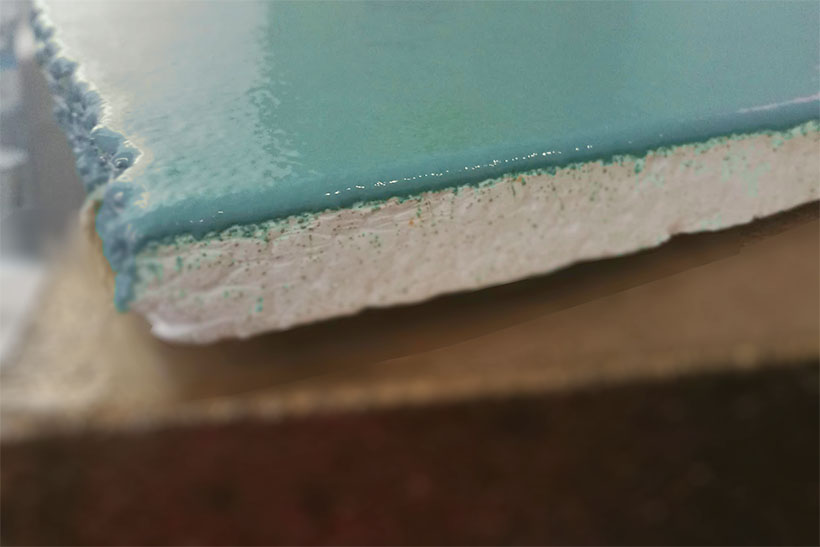 In this way, you can create and manufacture a variety of letters, logos, architectural shapes, furniture elements and various types of support quick fix.
Check here some examples of various projects using polyurethane coating:
Get a quotation for your specific project or idea,
Color and shine effects
There is a number of different design results when you look for colour, metallics, and gloss.
In addition, you can paint the foam with ordinary acrylic paint and varnishes for achieving brand new effects. Another option is the glossy resin top finish.
Ask us about the suitable paints, chemicals and post effect workarounds.
Digital finish
Printed raster images, logos, or plottered enrichment will make your job precisely customized and unique.
To register an example, on top of the surface you can decorate using Roland LEF UV printer or the already conventional print & cut techniques. Next to the foam cutting ,UV printing delivers incredible colour effects too.
Even GVWG vinyl film would work nicely if the surface is acrylic coat treated.
Combination with laser-cut polystyrene /or others/: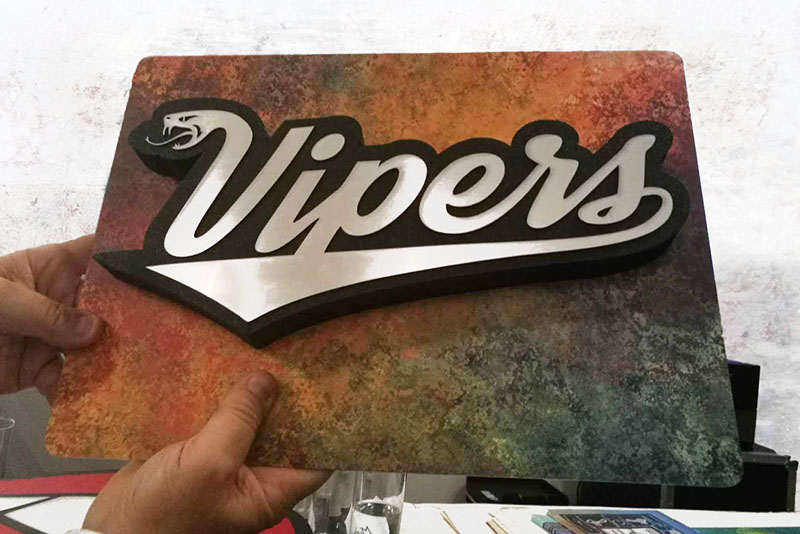 Conventionally, laser-cut elements or even laser reproductions bring nice and attractive finishing to all kinds of foam-cut jobs, also besides the electric illumination.
Illuminated signs 
Look at our latest brilliant examples: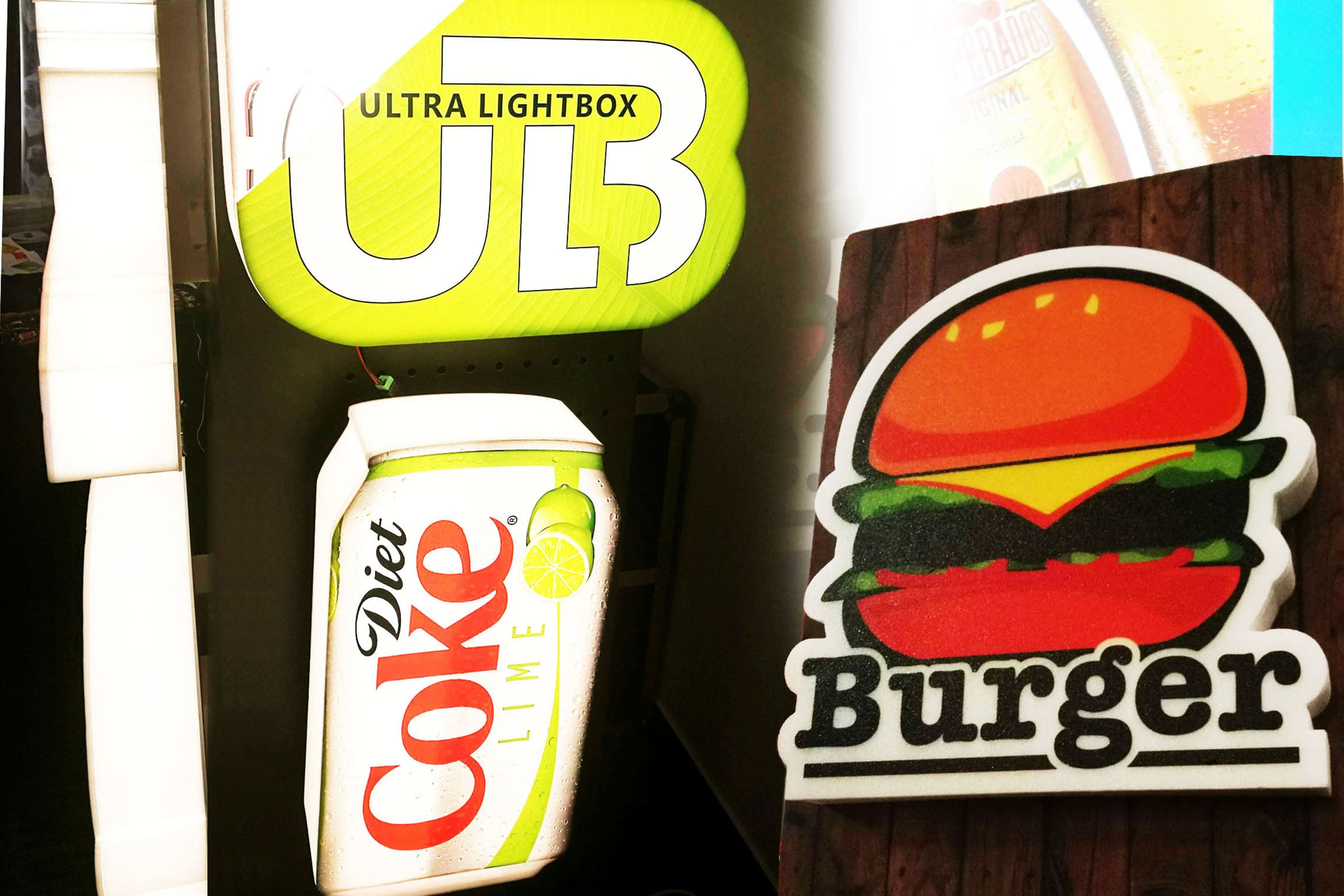 This is a completely new approach to styrofoam signage. It was recently found, the material transmits but also diffuses light. Therefore, it is more than suitable for light and affordable, mostly indoor backlit applications. With or without further coating. So elaborated, the lightboxes are inexpensive for the end-user, thus bringing a guaranteed profit to the producer.
 Order a demo box of sign effects.