The CAMM-1 Roland GR series leads  cutting productivity, precision and strength to a new level.
Advantages of Roland GR cutters
This CAMM-1 professional class cutter machine remodels your way of thinking about what is possible. Above all, the Roland GR-640 /540/ 420 series increase beyond the limits precision, cutting productivity and strength. You can have it as a stand-alone cutting plotter or together with your printer – this choice belongs to you. For sure, your business acquires enormous power using the GR cutter series.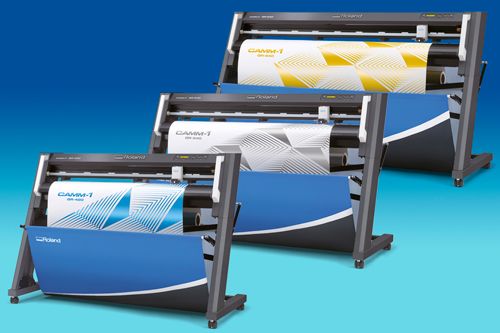 Fastest cutting in its class
Due to its highest speed of 1,485mm per second, the CAMM-1 GR cutter delivers the fastest productivity in its class. Besides this, its optimized cutting carriage system increases throughput even further by minimizing the vertical distance blade travel. After all, it adds new improved weeding tools which help you keep incredible effectiveness with GR's high-speed cutting.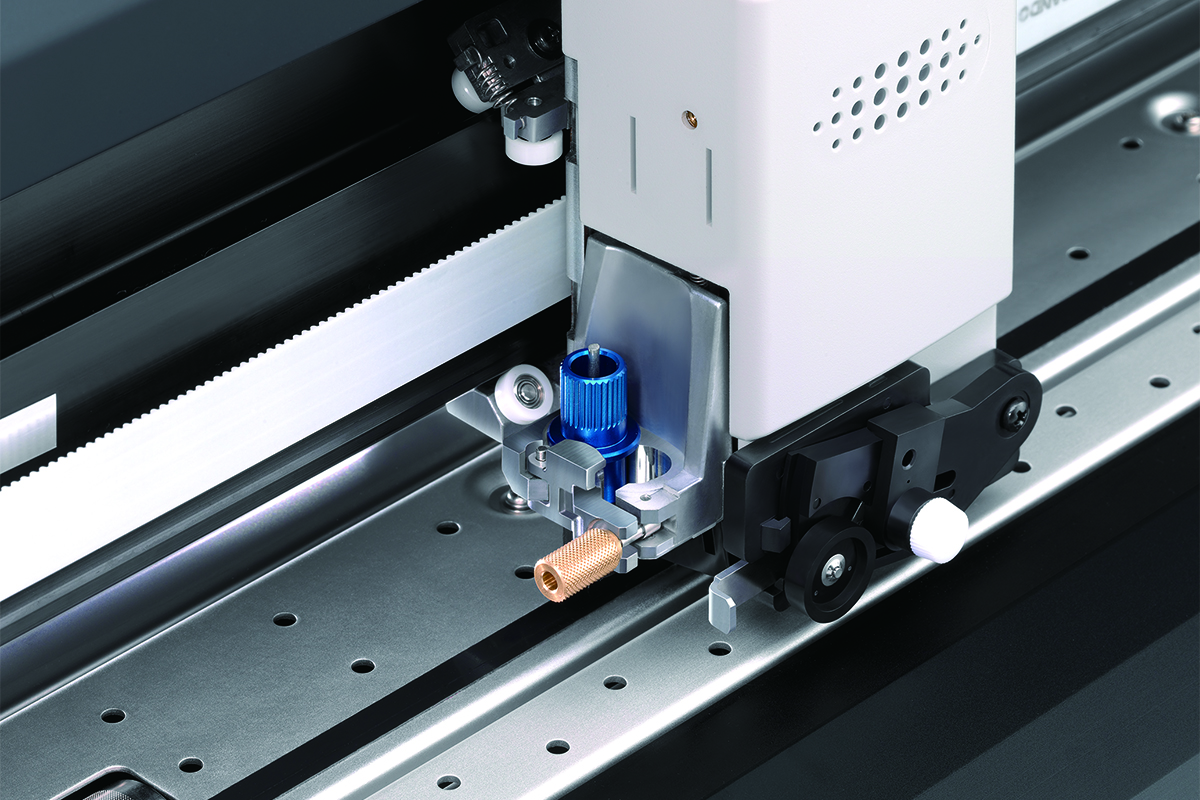 High-precision performance even in high-speed mode
The GR gives high precision results, even at high-speed operation. The new powerful cutting carriage and blade holder produce up to 600g of downforce, while the new L-shaped design brings maximum stability to ensure an outstanding quality of the final work.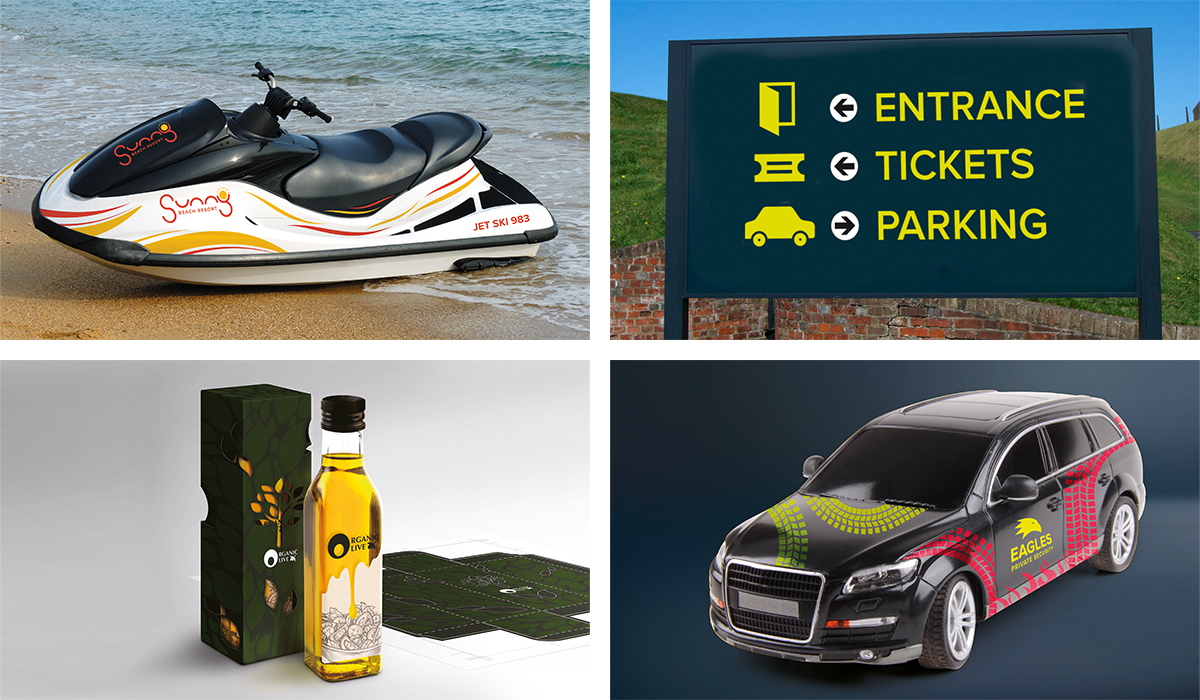 Electronic control of the pinch rollers
For smooth media feeding with no feed marks and better tracking, the new electronic pinch rollers of GR cutter series have up to 10 pressure settings. It is simple to handle this with even the most difficult to work with media, including reinforced and thick materials.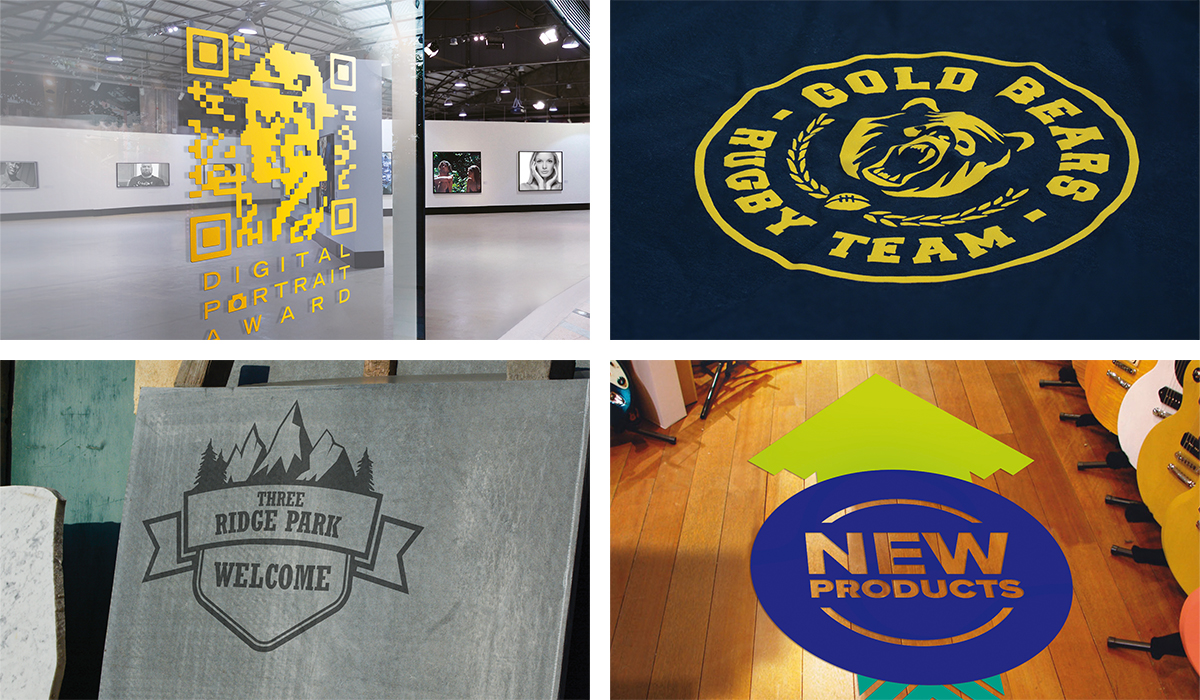 · L-shaped design. New stand and media holder for increased stability and minimum vibration.
· Optical registration system. For accurate contour cutting of printed graphics.
· New electronic pinch rollers. 10 settings to feed media with virtually no pressure.
· Dual position cutting carriage. For standard and perforated cutting.
· Digital encoder for variable control of the blade height. Reduces the risk of substrate damage, ensures maximum throughput.
· New design of the cutting carriage. Enhanced media compatibility through up to 600g of downforce.
· LED carriage status lamp allows checking the job status remotely.
· Basket to collect cut media. Comes as standard.
· Tray blade storage tray.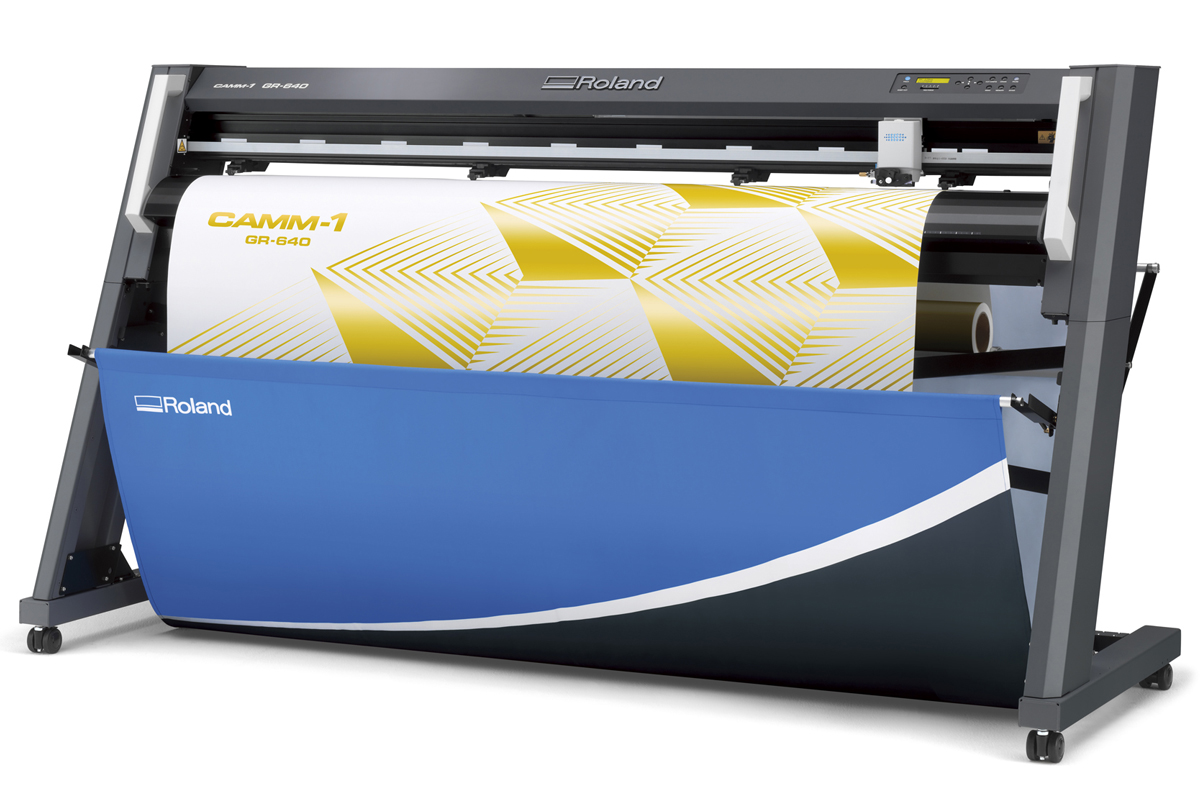 Unlimited choice of media
The machine's cutting power and variable pinch roller pressure allow GR to cut a huge range of media: vinyl, reflective film, heat transfer, sandblast film, window tint, and many others. In addition, it has cut and crease option for cardboard for realistic package design prototypes.
Advanced new Roland Cut studio software
USB and Ethernet connectable and runs from a large range of software packages. Included GR series is the newly upgraded Roland CutStudio software. It makes it quicker and easier to create and cut than ever.
Included are Windows® driver, plug-ins for Adobe® Illustrator® and CorelDRAW®;  in addition,  the ability to cut from VersaWorks DGR allows seamless integration to implement with the most complex design requirements.
Advanced features include:
Weeding lines: minimise production time including vertical, horizontal and 'ring throw' lines for easy weeding.
Perforated cutting
Coloured cutting lines
Tiling: for easy work with large jobs in sections.
Scale settings
Overlap cutting: specify multiple cuts for jobs requiring more than one cut pass.
Advanced weeding auxiliary line function.