Being a leader in its class, Dogma is a super-practical and versatile vertical panel saw machine. It comes from Flexa, Italy. As an excellent product, it ensures the absolute precise cutting of panels. Important to know, that the applicable material width is up to 2,1 m in height. On the other hand, the panel length is unlimited.
Advantages
The motorized panel cutting machine offers the following features and clear benefits:
High-performing saw and working speed due to its motorized cutting unit.
The circular blades are very easily interchangeable.
It allows the loading and cutting of large panels by a single operator. So, there is no need for additional help, thanks to the compact machine size.
Optionally, included aspiration kit minimizes the dust particles.
Dogma vertical rigid board cutter is mounted on wheels. Also,  it comes with ergonomic handles. These allow easy movement. In this way, the operator works in an upright position. This ensures more comfort and convenience.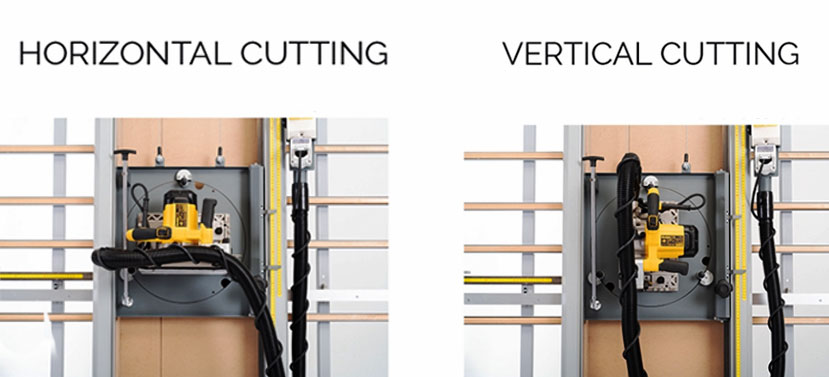 Dogma Panel Saw acceptable substrates
Above all, different types of blades guarantee the cutting of several materials at different panel thicknesses. Here follow some of them:
PVC sheets
Methacrylate
Polycarbonate
Wooden panels
Aluminum and boards
Dibond®
Alucobond®
Many other types of rigid boards and screen / digital printing substrates.
Purpose
First of all, the Dogma vertical panel saw is the best investment in a sign-making shop. Also, it serves as a merchandising tool for rigid substrates distributors. With this machine, you are free to choose the width and length of the material to be cut. Therefore, the end result is immediate. Finally, operating is simple and extremely effective.
Upon order, the Dogma panel cutter comes in a wooden crate. In such a way, it has stability and safety during transportation. Also, you receive detailed installation and operation instructions after machine delivery.
Additionally, check the brochure of Dogma vertical panel cutter for further information and details.