Roland R-Wear Studio software brings all needed tools to design beautiful custom fashion garments, gifts and various decorations. This software helps to easily personalize everything. From t-shirts and handbags to wine bottles and small objects. Consequently, it allows you to make a really good profit out of your imagination. In the end, it offers unlimited possibilities!
Moreover, the product is included with EGX-350 / 400 /600 engravers and comes at no extra charge.
Roland software in general
Create template designs for hot-fix rhinestones with the help of Roland EGX engravers
Make heat-applied  logos, letters, and multiple graphics with Roland GX-24 cutting machine
Create a wide range of customized graphics using designs as well as photos
Import bmp, jpg, gif, png, and ai and eps files for Adobe Illustrator 7/ 8
Generate stroked fonts for personalized text signs, such as names,  initials and slogans
Choose from the digital library containing 500 lines of Swarovski rhinestones
Calculate profits margin and control inventory of rhinestones
Roland R-Wear Business Solutions support
R-wear Studio supported applications
Above all, the Roland R-wear software helps you personalize eyeglass and cell phone cases, fashion t-shirts and clothing, uniform apparel, gifts and many other objects. Nowadays, rhinestones are one of the hottest trends. Seeing that, Roland R-Wear Studio lets you upgrade and grow your garment or gift business. Notably by adding personalization and the latest trendy style.
Last but not least, Roland R-Wear Studio has everything you may need for beautiful custom design. Because it guides you through the process, thus making it easy to produce anything. The limit is only your imagination. Import your preferred graphic art design, rhinestone pattern, personalized text, etc. Allow freedom to your phantasy!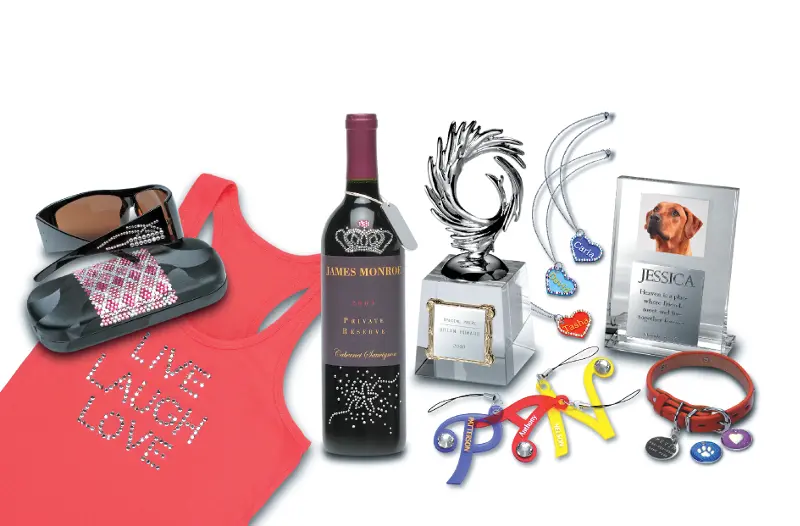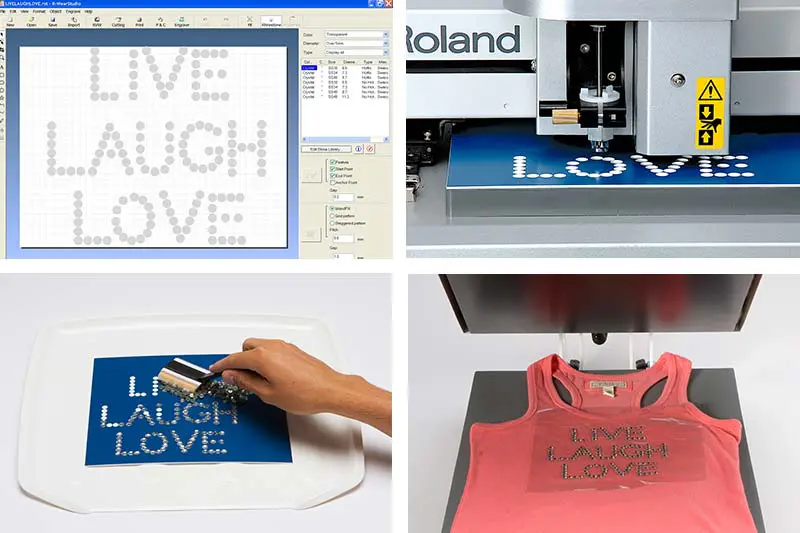 Simple and easy drawing tools for creating printing & engraving objects and cut vector lines
Automatic Rhinestone sort & arrangement
Swarovski Rhinestone library (list of approx 500 stones)
Cost calculation & easy inventory control
SFEdit2 stroke font editing software transforms outline fonts to stroke fonts in an easy step.