Need to order a custom garment print? Have your T-shirt or other clothing print job done at no compromise?The digital printing of volumes is one of our accustomed activities.
We are NOT an online custom t-shirt boutique
Unlike others, we offer our clients bulk printing jobs which are customized.These are difficult to print in a small shop environment. In addition, we have proven experience with valuable projects like fashion garment in multiple but limited numbers series, team and club garment, selective target events, special campaigns jobs, special effects prints.
Moreover, this service adds our technical printing experience to the professional creative touch. So, we offer quality exclusivity by delivering a large variety of uniquely limited designs.
We respect and protect customer intellectual property on Visual Data, Photography and Graphic Design.
We are different
Why choose us? Because we prepare your work as art, not as merchandise.
Being in digital printing for many years, we know the finest details of the process. Therefore, we can fulfill even the most demanding requirements.
Consequently, we offer the best printing result, based on the knowledge of different printing techniques.
Furthermore, we select quality material for your custom T-shirt or garment.
In addition, we provide further special effects solutions to make your design unique!
We definitely listen to your needs and care about your project deadlines.
When it comes to special design or large volumes, we can bring the best flexible solution.
Custom printing of T-shirts series or any garment personalization can be made easy and simple.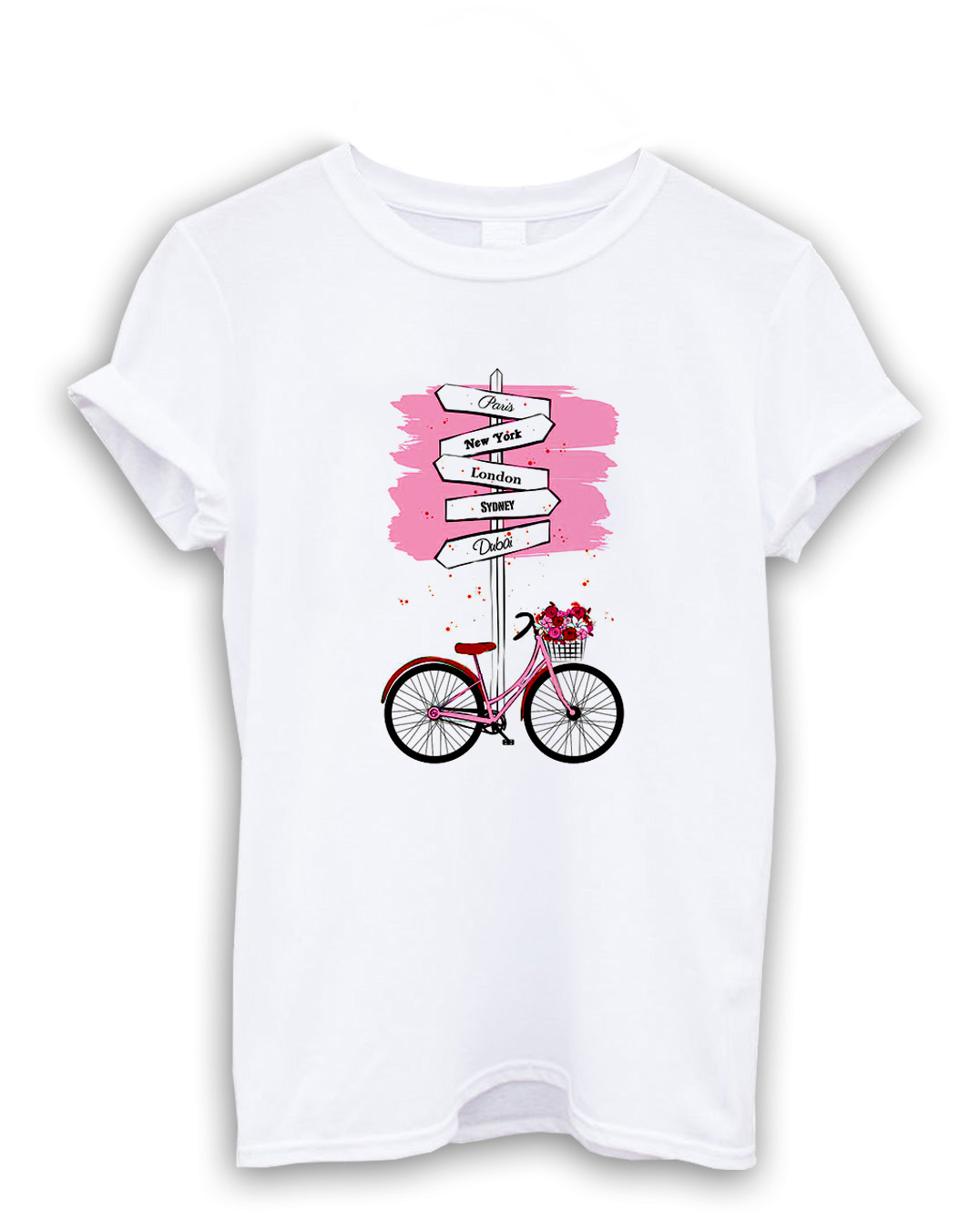 If you are not familiar with this practice, here is some important information about how it works:
Placing an inquiry
Send us an e-mail with the details of your desired printing job. Describe the volume, sizes, garment material type, and its base colour.
Attach a preview of the printing image.
Specify the desired deadline.

SUBMIT YOUR ORDER DETAILS
You receive
A detailed offer, shipping included.
A job preview.
The terms for completing the job.
Payment and delivery information
A sample or a photo image of the print for approval.We ship ready orders after 100% payment.
In detail, what are the custom garment order steps?
1. Decide on your base material and its parameters, type of material, etc.
2. Choose your hi-resolution image or logo.
3. Determine the size and placement of the desired print.
4. Make a list of the garment sizes and pieces
5. Send the above details for an offer.
6. You will receive an offer within a day. If special order, ask for sample preparation. Confirm the order.
7. Pre-payment of 50% is required for all orders.
8. You get the order ready-for-shipment-notice within the agreed term.
9. Pay the remaining 50%.
10. You get the order shipped after full payment. We work with express couriers, e.g. DHL, or ground transportation for bulk orders.
About the parameters of garment printing cost
Digital printing makes no price difference for series volumes. The price is usually the same.
It is calculated based on your design, colour base, printing size and specifics of your order, like shipment, terms, etc.
As a base, here are the types of material:
1. Basic T-shirts or garment offered through popular brands;
2. Fashion shirts, material cotton/viscose blend. For these, you receive a quote as per design.
3. Custom T-shirt, delivered by you.
+ Supplementary add-ons: Swarowsky rhinestones, metal decoration, specials.
++ For dark colours, there is a price upgrade from 2.50 EUR/ print based on the image size and number of colours.
And here are some summary examples:
Example 1:
300 pcs white basic T-shirts,
sizes breakdown – XS-S-M-L-XL-XXL
image size 10×15 cm, file attached;
T-shirts brand Gildan, 180 g/m2, cotton;
from 4,80 EUR/pcs
or
Example 2:
Hoodies, 50/ 50 % cotton/ polyester
Colours: Dark grey, yellow, white
Red: S- 80 pcs, M-70 pcs, XL-100 pcs
Grey: L – 50 pcs, XXL – 50 pcs
White: S- 30 pcs, M- 20 pcs
Total pcs. – 400.
Logo size specifies, file attached
Shipped to Belgium, address attached;
deadline – 3 weeks from the order.
Basic price, white: 23 EUR/pcs
Price for red and grey: 25,50 EUR/pcs.
In both examples the shirt material is included, shipping cost is additional.
About the shipping
Here the volume makes the difference in terms of shipping cost. The transport type is to be considered for the best price/ delivery terms options. We ship free to Benelux, France and Central Europe orders up to 100 pcs. Please ask for details.*
17% VAT tax will be added when applicable.
* Several orders are considered as one if they come from the same customer for the same deadline.
** We do accept large screen-printing orders too – subject to further offer details.
***Prices are exemplary & subject to precision and confirmation based on your printing project.