Produce a rhinestone template with a Roland EGX engraver or GS series cutter to allow easy placement of stones.
Set rhinestones on the template and transfer them onto a transfer application sheet.
Apply the rhinestone application sheet to the final apparel item with a heat-transfer press. You now have a custom heat-transfer garment with beautiful, stylish rhinestones.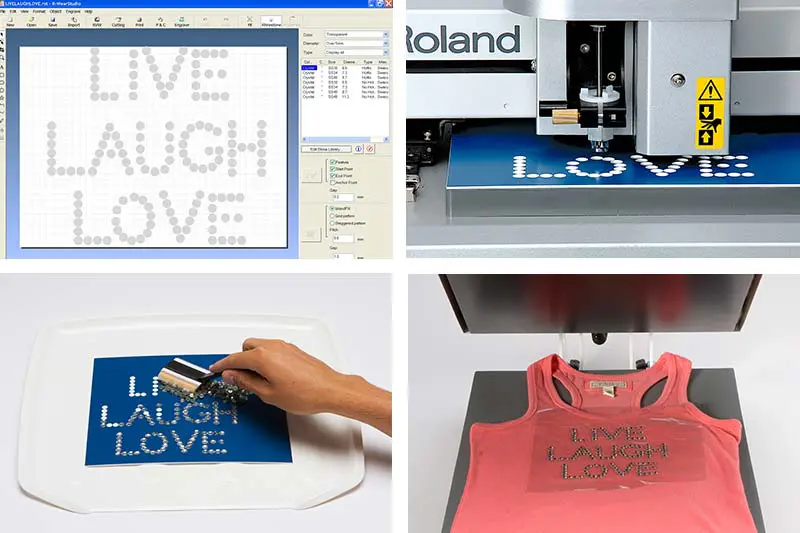 Look at what you can achieve with Roland : LINK